We are a community of people, from all walks of life, who love Jesus.
This is our latest video. Further sermon videos can be found by clicking on the Sermon Videos link above, or by going to our YouTube channel.
Latest News Concerning Suspension of Church Gatherings
Dear Church Family,
It is with deep sadness that I have reached a decision about suspending our gathered worship, but we will not be meeting at Med Mex on Sunday mornings until further notice.
I have prayed over the decision, consulted the church council, watched what other church denominations are doing, and listened to government advice. It would be irresponsible for us to ignore that advice and put at risk the people we love.
I am looking at ways of 'broadcasting' a sermon over the internet for Sunday morning, and will keep you informed of how that will happen.
Of course, sleeping through my sermons is just a small part of our collective worship. Being together as a church family is such an important part of who we are, and it is the thought of denying each other that community contact that has made this decision so difficult.
So, what can we do?
1. Pray for each other, daily. Seek the Lord's protection and peace for each other. There are some very anxious people in our church family and some who are vulnerable to infections. Bring the names of Church Family members before Jesus.
2. Read. In the absence of other activities, and with the possibility of lockdown or isolation, use the time to read the Bible. If you haven't got one it is available on line. YouVersion is a great free Bible app that you can download to your phone. You can choose from a range of English translations, get a verse for the day, and follow reading plans.
Reading other books can also be beneficial. Novels are a great escape from other concerns.
3. Keep in touch with each other. It has never been easier, or cheaper, to stay in touch. Phone people. Write letters. Send cards. Facetime/Skype/Whatever.
4. Be church. In the darkness be the light. The church is not closed, so don't use that terminology. We have just suspended gathering for a time, but will continue to worship, pray, trust, learn, share, bless wherever the Lord has placed us.
I'll do my best to keep the website and Facebook page updated.
Thank you all for your support. We are blessed with an amazing Church Family. We are a strong, loving and supportive community. That doesn't stop. We can come through this stronger.
God bless
Pastor Dave
Regular Activities - Please see note above
Currently we meet every Sunday morning at Med Mex Cafe Bar in Hornsea. We start at 11am with lively worship, followed by an inspirational talk to help us get to know Jesus better and encourage us in our faith. Sometimes we have communion (bread and wine) to remember that Jesus loves us and died on the cross to save us from death. Please see below for details.
This all takes place in a relaxed atmosphere with drinks served from the bar.
On Wednesday evenings and Thursday afternoons we have House Groups so we can meet informally to pray and discuss issues concerning our faith. Please see below for details.
I've heard that the building is for sale. Is the Church closing? For information about what is happening, please see the News page

The following activities are free and open to all. We'd love to meet you.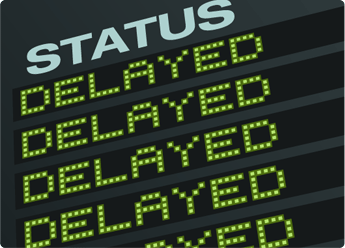 10:30am Sunday SUSPENDED @ Med Mex Cafe Bar
This gathering is suspended until further notice.
Pastor Dave's sermon for this week can be found by clicking on the Sermon Videos link at the top of this page and selecting
7 Miraculous Signs in John's Gospel from the drop-down menu.
Med Mex will be open from 10:30am for tea, coffee and getting together. Our gathered worship will start at 11:00am.
Everyone is welcome to join us for this time of friendship, fun, lively worship and an inspirational talk.
7pm Wednesday Evening and

2:30pm Thursday Afternoon

House Groups
These gatherings are suspended until further notice.

At our House Groups we meet to pray together and learn from the Bible. We look at a section of the Bible and explore its meaning through informal discussion. It's a great opportunity to ask questions and seek truth. We believe that God speaks to us through what we read in His Word.
Each group will be exploring the same issues, but the times are different to allow people to choose the session which suits them best. Meeting in two separate venues also allows smaller group sizes.
These gatherings take place in different homes in Hornsea. Please email the church for more details.
/